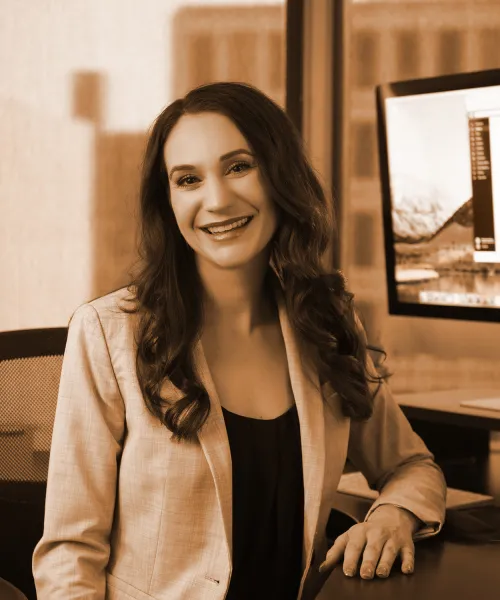 Stephanie Meaglia
Law Clerk
Stephanie is a Law Clerk at Krogh & Decker, LLP. She is a full-time student at McGeorge School of Law in Sacramento and expects to graduate in 2023. After earning her associate's degree in Psychology in 2013, she graduated with a Bachelor of Science in Business Administration from William Jessup University in 2017.
Stephanie comes to K&D with a passion for learning and professional growth. Prior to law school, Stephanie held administrative assistant roles and worked in finance at both well-established and start-up companies. Her prior experience gave her an appreciation for entrepreneurial spirit and business needs that aids her in providing excellent legal services. Stephanie believes in K&D's core values, especially being cool with each other. She brings a collaborative working style to K&D, believing that effective communication and putting the client first ensure mutual success.
In her free time, Stephanie enjoys hiking with her dog, Xena, practicing yoga, and spending quality time with her friends and family.
Email: stephaniemeaglia@kroghdecker.com