Be Ambitious. We Got Your Back.



We represent the big thinkers, craftsmen, skilled professionals, and entrepreneurs who make the world run. Give us a call for legal advice, strategy, and solutions across California and the United States. We'll be there.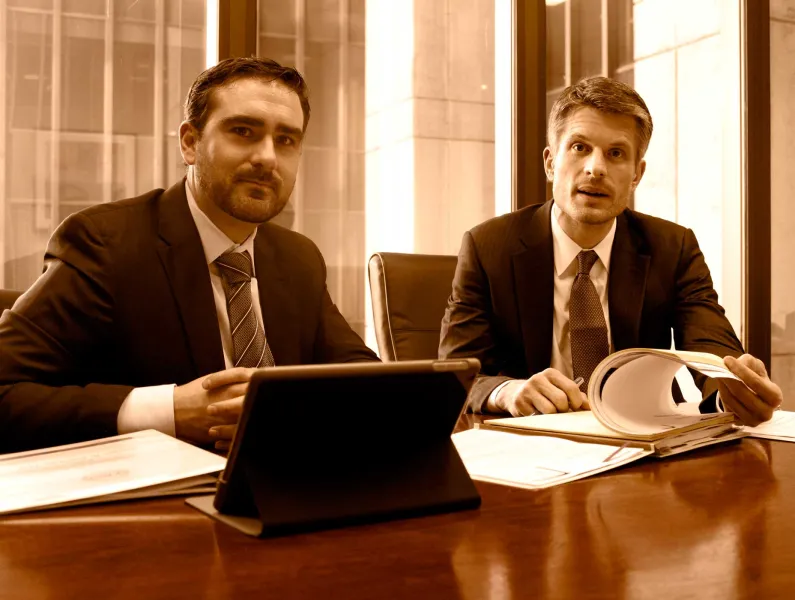 When Failure Isn't An Option, Krogh & Decker is Your Counselor and Crusader
In 2014, Shawn M. Krogh and Derek C. Decker founded Krogh & Decker, LLP, to handle California's premier businesses' litigation and transactional needs. Today, we are proud to be the first-rate law firm for those for whom failure is not an option.

Our firm helps business owners and startups launch new initiatives, fund ongoing activities, and avoid litigation by providing legal counsel and advice.
We are approached for our agile and pragmatic mindset. We are battle-hardened, but we wear it well. If you come to us looking for war, we will fight the war with a nimble and nuanced solution.
Litigation Services
We prosecute and defend all types of lawsuits from simple breach of contract disputes to complex civil litigation between businesses and business owners. Our attorneys have substantial experience defending companies and individuals in professional liability matters, employment lawsuits, and proceedings arising out of construction projects. We understand how to assess cases at the early stages of litigation and provide appropriate liability assessments and budgets. Our firm is knowledgeable in preparing legal strategies that are effective, efficient, and lean.
Non-Litigation Work
Our non-litigation work includes business formation, contract drafting, mergers and acquisitions, trademark filings, employee agreements; business succession planning, and day to day legal advice for business owners. We understand that for businesses to be successful they need to plan ahead. Our firm prides itself in providing advice and counsel that will prevent litigation.

How We Raise The Bar
With diverse and substantiated experience, Krogh & Decker prosecutes and defends all types of lawsuits and handles a range of non-litigation work. While we don't have a specialty, we do have standards. This is how we keep them sky-high: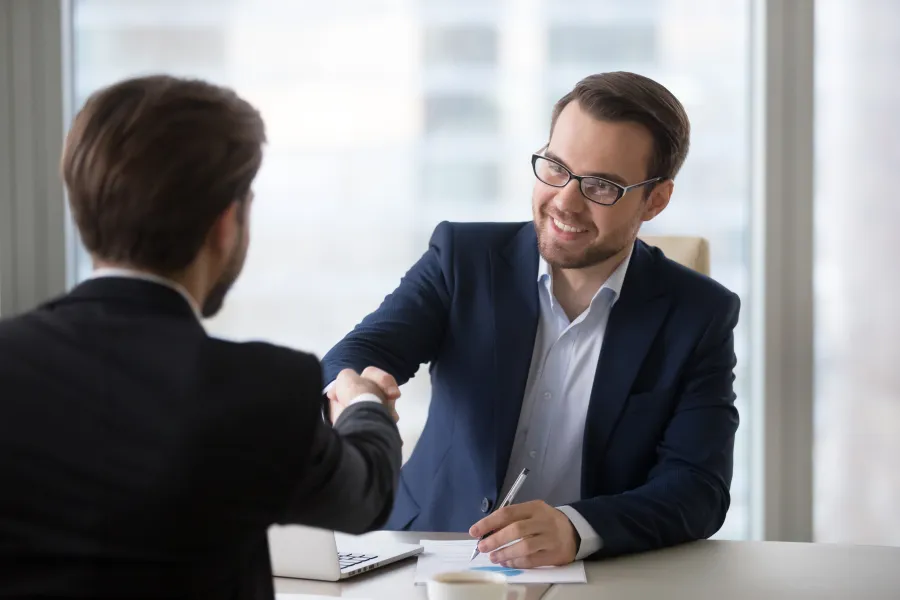 We're Probing and Persistent
We are a tool and a catalyst, offering exceptional resources and adaptable solutions to help businesses evolve. By making it our priority to understand your industry, Krogh & Decker, LLP doesn't settle for what's easy -- we strive for what's optimal.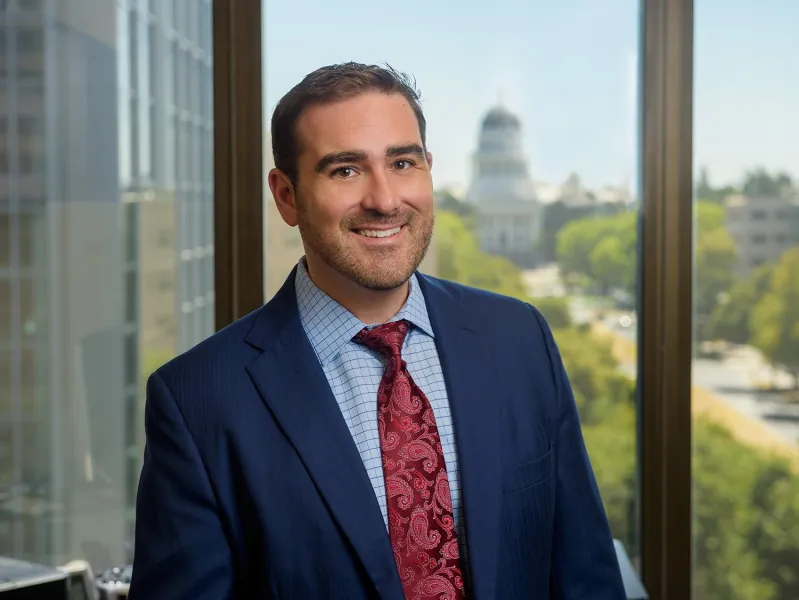 We Form Airtight, Educated Arguments
Any lawyer can push paper. It takes an exceptional attorney to navigate you through complex terrain. Armed with sharp arguments based on facts and law, our attorneys are ready to represent you in court or the board room.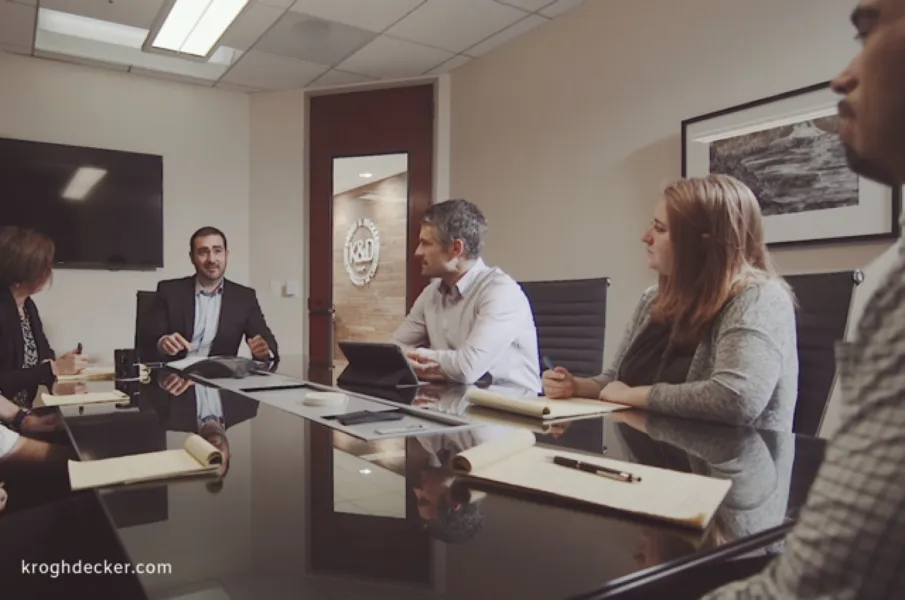 We're Versatile and Veracious
We know how demanding running a business can be. You deal with enough stressors and smoke and mirrors; that's why we don't waver on our commitment to you. When you approach us, we don't give you off-the-cuff advice, we craft a blunt, but researched, solution that outperforms your expectations.
We Give You Our Time Because We Care About Yours
A lot of terms come to mind when you think of attorneys: Opinionated. Educated. Argumentative. Risk-averse. Well-dressed.
Sure, we embody all of those adjectives. But when you think of Krogh & Decker, LLP, we really want one word to come to mind:
THOUGHTFUL.
Sometimes, expertise lies in the intangibles. And that's where we differentiate ourselves. Our charisma, communication, and commitment to client care ensure we exceed your expectations.
Meet The Team
Our attorneys appreciate high-quality work, craft coffee, and good food. You could say they're only interested in what elevates them -- in that way, they're kind of like you.