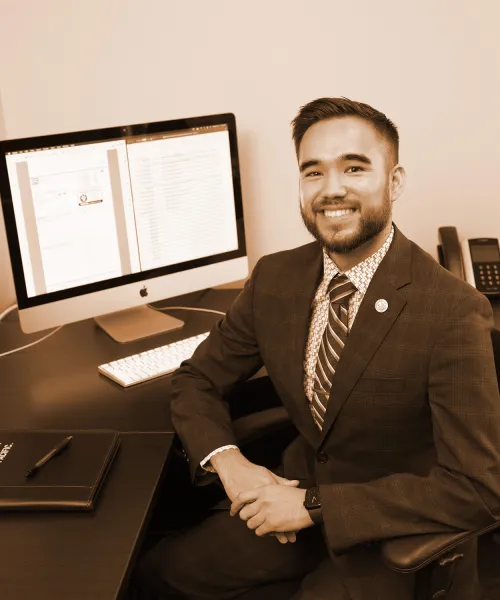 Robert Tyler Warren
Law Clerk
Tyler Warren is a Law Clerk at Krogh & Decker, LLP, joining the firm in September 2022. His work focuses on complex civil litigation, contract disputes, partnership disputes, and trial advocacy.

In addition to work, he is a full-time student at McGeorge School of Law and expects to graduate in 2023. Tyler is a member of the nationally recognized Pacific McGeorge Mock Trial Competition team and will be competing with the top 16 schools in the nation at the National Civil Trial Competition hosted by Loyola Law School in Santa Monica, California. He also is a student in the McGeorge Legislative and Public Policy Clinic, where he expects to pass landmark legislation in affordable housing during the 2023 legislative cycle. Upon graduation, Tyler will also be earning four concentrations in trial & appellate advocacy, business law, taxation, and capital lawyering. Prior to law school, he attended the University of San Diego where he received a Bachelor of Arts in Political Science and served as the elected Speaker of the Senate.

Tyler considers himself a Sacramento native, having grown up in the small town of Galt, California and graduating from Liberty Ranch High School. As a first generation college graduate and law student, Tyler has felt the weight of the expectations to make his family and his community proud. In particular, he hopes to pave a path forward for his younger siblings, Aiden and Brenna, who he is immensely proud of and has helped raise along with his loving and supportive mother. As an individual who identifies as Asian American, Tyler would also like to pave the path forward for other members of the South-East Asian community within both the legal field and the business community.

During his down time, Tyler volunteers as an Assistant Scoutmaster with the Scouts BSA and helps young adults grow up to be self-sufficient and knowledgeable in many life skills. He also pursues hobbies in music production, skateboarding, and considers himself an expert event planner!