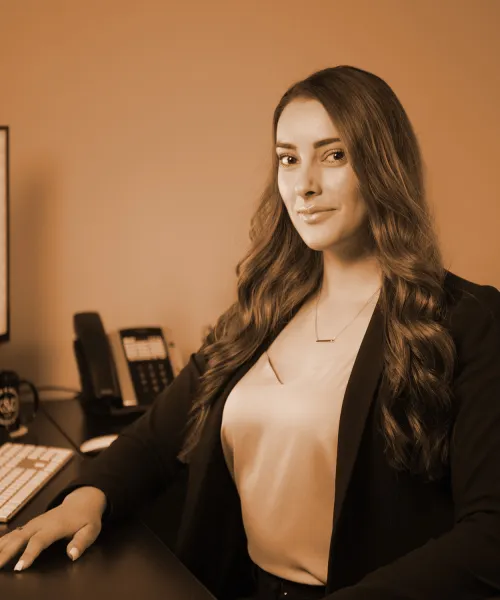 Alexandria M. Chacon
Attorney
Alexandria joined Krogh & Decker in November 2021. She graduated from California State University, Sacramento in 2016 with a Bachelor of Science Degree in Business Administration and a concentration in Finance. While in school, she participated in Student Investment Fund, learning how to create stock portfolios while factoring in the desired level of risk, and served as Vice President of Women in Business at Sacramento State from 2014-2016.
Alexandria graduated from Lincoln Law School of Sacramento in 2021 where she participated in and was Vice President of Women's Justice Society. Alexandria was also on the 2019 National Moot Court Team for Lincoln Law School.
Before and throughout law school, Alexandria worked in Personal Injury/Civil Litigation for 8 years in various capacities: file clerk, reception, accounts payable, intake coordinating, and law clerk.
Alexandria is proud to be the first in her family to attend law school. If she didn't go to law school she would have worked in finance. Looking to combine the best of both worlds, Alexandria set out to join a firm where she could practice in Business/Corporate litigation.
Alexandria believes in fostering conversations and making connections to ensure we bring the best results for our clients. Client satisfaction and maintaining good relationships with clients are a high priority for Alexandria.
In her free time, Alexandria enjoys spending time with her dogs, Rocky and Theodore, visiting with family and friends, wine tasting, going to the gym, and volunteering with several local Sacramento organizations.