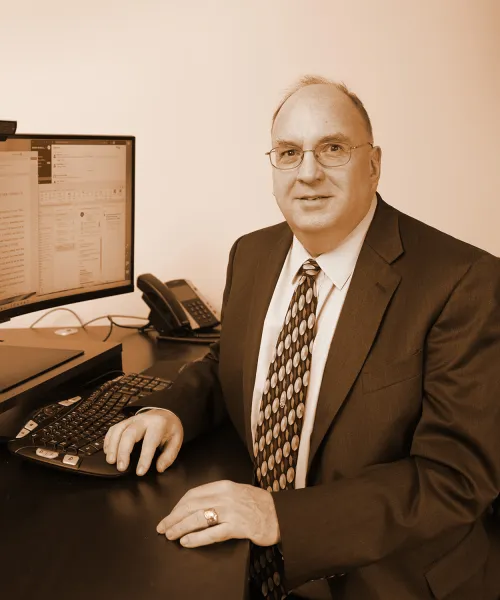 Michael D. Croddy
Michael joined Krogh & Decker in December 2022 as a Senior Attorney. He started his legal career as a Special Assistant Public Defender where he learned to handle high volume caseloads with alacrity and attention to detail. Eventually transitioning into the private sector, he spent decades working in the field of bankruptcy assisting businesses and individuals in reorganizing or eliminating their debts.
Prior to law, Michael worked the front lines of convalescent homes, hospices, and emergency rooms for several years while getting his degree in Biochemistry from the University of California at Los Angeles. Learning compassion and patience from some of the best professionals on the planet, Michael strives not only to care for people, but to teach the next generation of up-and-coming professionals to do the same.
Today, Michael focuses on small and medium businesses, assisting them in the areas of complex, multiparty civil litigation, settlements, trials and appeals. Although Michael is always open to learning new areas of law, his prior experience is in the fields of real estate, tax, business, corporate, bankruptcy, criminal defense, and intellectual property law.
Education
Michael received his Juris Doctor from University of the Pacific, McGeorge School of Law in 1998. While he was there, Michael also completed a Governmental Affairs concentration. In 1994, he earned a Bachelor of Science with a major in Biochemistry from the University of California at Los Angeles.