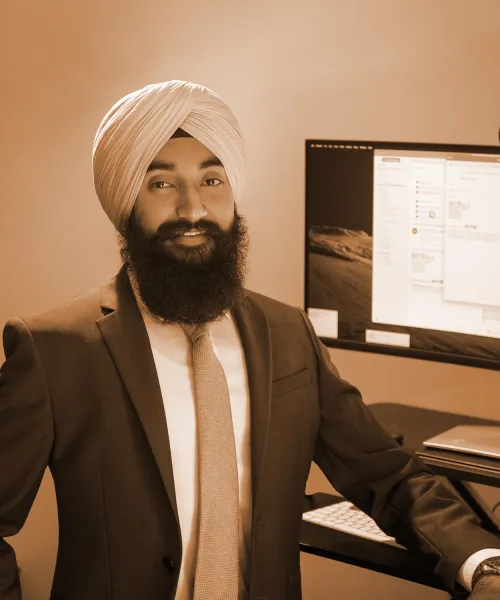 Herman Singh
Law Clerk
Herman Singh is a Law Clerk at Krogh & Decker, LLP, joining the firm in May 2022. His work focuses on complex civil litigation, intellectual property matters, contract disputes and employment law.

In addition to work, he is a full-time student at McGeorge School of Law and expects to graduate in 2023. Herman is a Primary Editor for the University of Pacific Law Review and he is the Treasurer for both the Student Bar Association and Middle Eastern and South Asian Association. Herman is earning a concentration in business law, tax law, and intellectual property. Prior to law school he attended University of California, Davis where he received a Bachelor of Science in Managerial Economics and a minor in technology management.

Herman comes from the small town of Yuba City, where he was born and raised. He grew up in an immigrant family and is all too familiar with the struggles of being a first-generation college graduate. Growing up he worked in the family business and has grown an appreciation for small business owners. He hopes to carry with him the understanding of the struggles small business owners face so that he may better assist clients.

In his spare time, Herman enjoys spending time with friends and family, traveling, hiking, playing basketball, and going to sporting events.