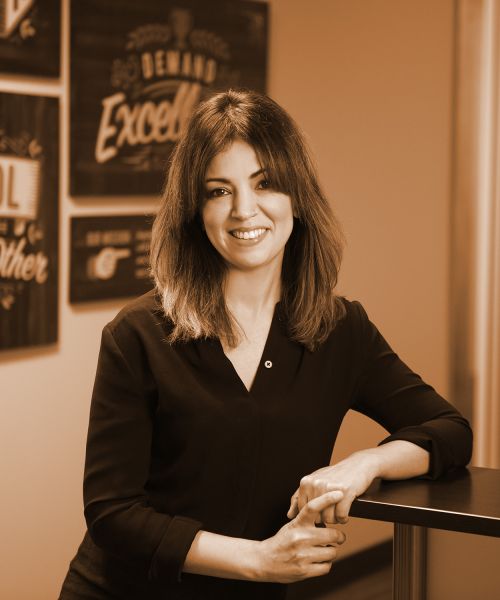 Laila Sanousi
Law Firm Administrator
Laila joined Krogh & Decker, LLP in December 2014. Drawing on her experience both in and outside of the legal field, Laila has enjoyed the opportunity to provide a wide range of support at K&D, from legal assistant to her current role as firm administrator. Laila has enjoyed the opportunity to work closely with the partners in developing and implementing the firm's standard practices and overseeing the day-to-day operations of the firm. Laila works hard to support the team at K&D as well as meet the needs of our clients.
Laila chose to join the K&D team in large part because of the firm's values. Laila feels the values are circular and work best when each is balancing the other. Each value leads to, or connects to, the next, and Laila believes each value is fundamental to offering the best service while attracting and retaining the best talent.
When Laila isn't in the office she can be found at the gym, enjoying the Sacramento weather and parks during a run, preparing and sharing delicious meals with family and friends, or reading a really good book.

Email: lailasanousi@kroghdecker.com