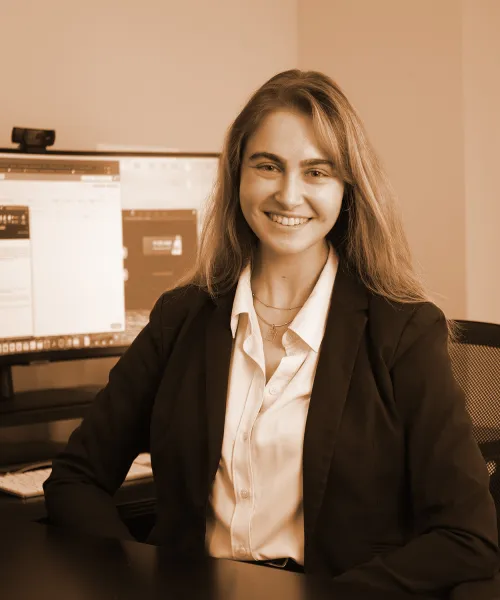 Cagil Arel
Attorney
Cagil is an associate at Krogh & Decker, joining the firm in March 2021. Her practice focuses on multiple aspects of civil litigation and transactions, including contract disputes and trademark matters.
Having graduated from Golden Gate University School of Law in San Francisco with a specialization in Intellectual Property Law, Cagil worked as a summer associate in a civil litigation firm in Paris, France. She is passionate about corporate transactions, specifically business formation and corporate governance, having settled numerous cases in favor of her clients.
Prior to joining Krogh & Decker, Cagil clerked for legal aid and nonprofit organizations to help clients in need.
Originally from Istanbul, Turkey, Cagil's international background helps her understand the needs of a diverse client profile. By focusing on the specific goals of her client, she is able to produce high-quality work to ensure excellent results.
Outside of the firm, Cagil is an established painter, with her paintings displayed in a variety of exhibits in Istanbul. Her artistic background contributes to her ability to center her efforts with delicacy in nuanced legal fields.
EDUCATION
Cagil received her Juris Doctor from Golden Gate University School of Law with a Specialization in Intellectual Property, Dean's List, and Full Dean's Merit Scholarship. She earned her Bachelor of Arts with summa cum laude in French Literature and Linguistics from Hacettepe University, the top-ranked university in Turkey.
Cagil is fluent in French and Turkish.